These are exciting times! I'm am so happy to announce my collaboration with Weekend Max Mara on the "Nantucket" Collection! (Available in March 2019!) This has been a dream come true and couldn't be happier to see the collection featured in Vogue Paris back in February, and more recently House Beautiful, Wallpaper Magazine and many more! Combining these 2 worlds is such an unique and special thing and it has been a pure joy to be part of. My favorite part of my "Nantucket" collection by Weekend Max Mara is the fabric that was designed, I guess you would say,...
---
We love sharing the various covers Anthony's work has been featured one. Here is an absolutely lovely cover from Antiques and Fine Art from late 2018      
---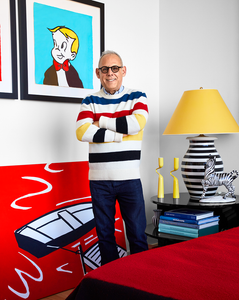 Dive into the colorful world of Tony's NYC apartment in this November 2018 article from House Beautiful. We are so excited to share this article featuring Tony's NYC apartment from House Beautiful called "The Happiest New York Apartment We've Ever Seen" Once you read it, we think you'll understand why! The primary hues packed with a ton of personality, it's everything we love about Tony in a limited space. Thank you Hillary Brown, Alison Gootee, and House Beautiful for a wonderful feature!  
---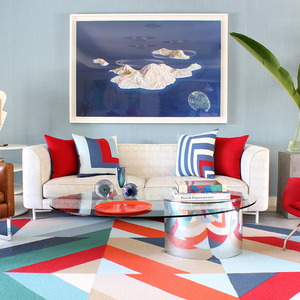 Anthony Baratta transforms a Florida ranch house into a modern paradise of pattern and color in the September 2018 issue of Luxe Magazine, Ft. Lauderdale | Miami and Palm Beach editions. This is a great example of why our clients are the best in the world. We worked closely with the homeowner, Alan Falcone, to create this joyful home. Alan says right at the beginning of the article, "I hate leaving the house every day, I really do" and when you see the project we think you'll understand why! It's a wonderful space with loads of surprises, and we think...
---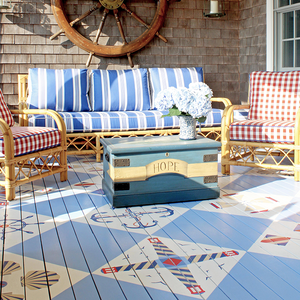 A Nantucket compound facing the Atlantic and filled with signature Anthony Baratta style featured in Connecticut Cottages & Gardens For many, Nantucket is THE definitive seaside town. There are a lot of beautiful coastal towns in America, but THIS is Nantucket. As such, the inspiration for this ocean summer home came from the regions rich nautical history and the salt air breeze. Most important, is the incredible level of client trust and collaboration. This is signature Anthony Baratta through and through and we hope you enjoy the article! Thank you to David Masello and Cottages & Gardens for the lovely...